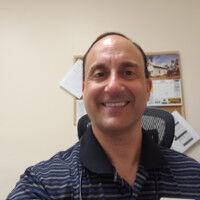 They often say first impressions are the most important. And when you enter a home or any room, usually one's eyes are attracted to windows, and the light that enters that space.
A home that is flooded with natural light will bring more energy to that environment and will add to a warm and airy feel to the space.
Window treatments are an especially effective way to highlight any view and to draw emphasis to the light. Window treatments can be become the focal point of the room and help emphasize the view. This is especially important if there is a nice patio, pool or yard outside.
Window treatments are a way to update the look of your home without the need of many contractors with minimal inconvenience. The right window treatments can refresh the look of your home, add value to your home, and immediately make your home unique and stylish.
This can be easily accomplished in the following ways:
1) Adding drama with the use of accent draperies and curtain rods which create more rich visual texture and contrast with the type of fabric material or color of textile. Bedrooms, living rooms and formal dining rooms are good candidates for this application.
2) Layering existing window treatments with sheer fabrics, thereby creating soft filtered light while still preserving the view.
3) Cornice boards are another way to layer window treatments, and can be a quick and inexpensive way to dress up a home. These are decorative boards that can be painted, come in many designs or can be covered in fabric for even more appeal. Cornices really work great with large picture windows and bay windows.
3) Adding custom shutters in key areas of the home will create an attractive facade and provide more curb appeal. This is often accomplished with installing shutters in the rooms that face the street and are visible to passersby.
Shutters are a common and desired feature in colder parts of the country, and are usually sought out by home buyers because they add insulation as well as sound absorption. They work with all house styles, and add additional value to your home especially if you are planning to sell.
4) Switching from dated vertical blinds to motorized shades. This can be especially appealing to new buyers, and in large spaces where the added convenience is welcome. Using a remote control that integrates with your home automation to control your lights, HVAC as well your blinds is unique and a terrific feature.
5) In some subdivisions there can often be several homes for sale, often with identical floor plans and similar features. Having an awning or retractable screen will help your home stand out if selling. Awnings and retractable screens will really enhance your outdoor space while adding more value to your home.
Window treatments can not only help you sell your home but make your home more valuable while providing years of use and enjoyment. You can refresh or update your home with minimal inconvenience with something to fit every budget, taste and style.
1725 South Nova Road
South Daytona Fl 32119
386-788-7766
facebook: https://m.facebook.com/USBlinds
email: customerservice@usblinds.net